The front door is your business card. MDF overlay will turn your old door into a work of art.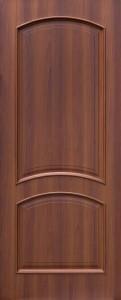 MDF door trim is a safe, high-quality material that is used in the cladding of metal entrance doors and armored doors. This material has high heat and sound insulation. This material is used for both single and double doors.
MDF door panels go well with PVC film, dermantine and powder coating. MDF overlays are used for finishing new and old metal doors. Specialists of our company for a long time are engaged in an upholstery of doors of MDF overlays.
Installation of MDF of an overlay on a door occurs at the customer and on time takes from 2 to 4 hours.